Maintenance office
And mechanic with technology that maintain check, and is high of reserved bus car, large route bus car large in us and express bus vehicle and rich experience maintain quickness in motto by car surely safely specially.
Hokuriku Shinetsu Department of Transportation designation factory designation number north sincerity finger 20099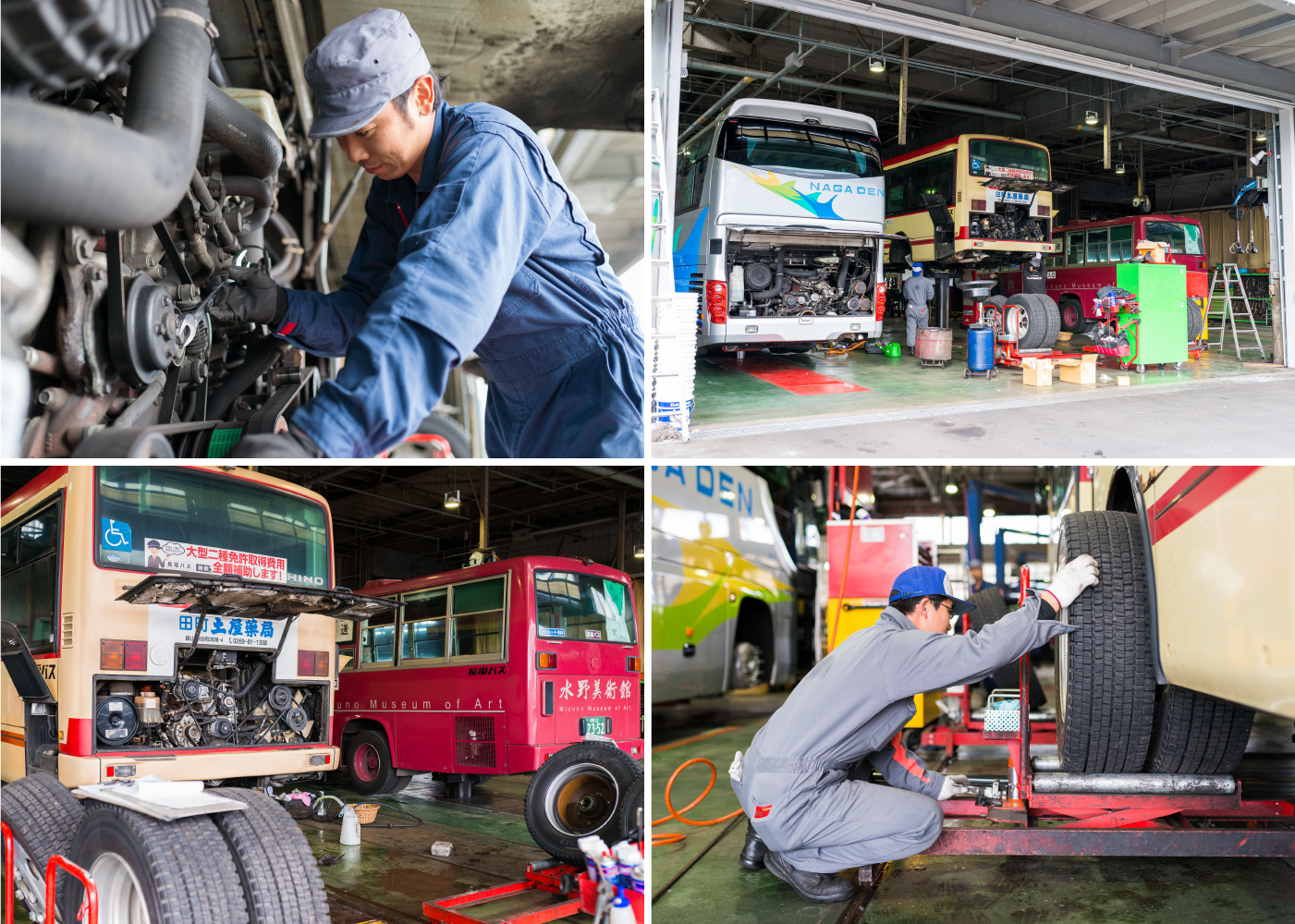 Application for car inspection 026-296-3210
Passage of day of information for car inspection - car inspection -
1.Reception desk on the day
Please stock car on the date and time of guidance.
After having filed in reception desk office, we accept consultation about maintenance with customer. Please consult about worry in anything.

2.The resolution, maintenance
By car of customer, mechanic with national qualification maintains check item based on check standard of country quickly and surely.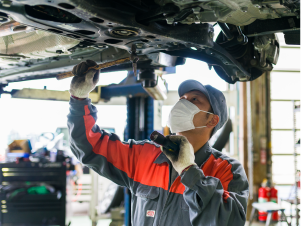 3.Completion
If maintenance is completed, examiner inspects for the whole.
※We issue identification of preservation standard conformity.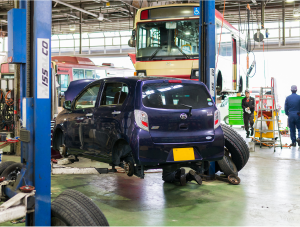 4.Delivery
I will inform customer as soon as car inspection is over.
I send the registration document and sticker of Department of Transportation issuance later.
5.Information for next time maintenance
At the time of next car inspection, I will inform by postcard two months ago.
In addition, please feel free to contact if you may relate to maintenance of car.
As sale goes, please feel free to contact tires.
We have you prepare on the day of the car inspection
Automobile third party liability insurance certificate (compulsory automobile liability insurance)
Please offer compulsory automobile liability insurance health insurance card during validity. When he/she comes to forget, please let know in us as issuance is possible.
Car tax payment certificate
We have you reissue certificate this year when it is lost if you go to automobile tax office of the jurisdiction.
Seal
Seal (possible in signet) of "user" of the registration document